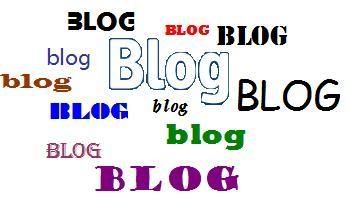 A little behind on my blogging this weekend. Um, I'm on page 465.

I've also been trying to keep up with news around the blog world, of which there is an astounding amount.

A belated best wishes to Matt Dole at

Lincoln Logs

who has left blogging and taken down everything but his last post due to the sensitive nature of his new gig. The few times Matt slummed his way to responding to the Pages he was always a worthy adversary. BTW, The last person to dismantle a blog to accomodate a new job was Chris Geidner, but presumably Matt hasn't taken a job with Marc Dann

Some bloggers -- OK, most bloggers not nicknamed Pho -- have day jobs. Congratulations to The Word Cage's Penultimatina whose day job alter ego Mary Biddinger won an

Individual Creativity Award

from the Ohio Arts Council.
A couple bloggers are

taking time off for the summer

. Among notable vacationers are Jeff "Yellow Dog Sammy" Coryell and Village Green. Best of luck to both with your non-blog projects and we look forward to having both back.

Meanwhile,

new blogs

are popping up all over. Terra from The Chief Source announced on GABB that she is leaving to start a new stand-alone blog, Terra (not Terror), concentrating on individual environmentalism. Note that this is an entirely new blog, not a continuation of her side blog of the same name.

Akron News Now has bloggers affiliated with the site. They include a wine blogger, a culture vulture and a tech geek. ANN is a solid site that gets better all the time. The blogs add to the site's diversity of subject without diminishing the main page's focus on the latest news. Inspired choices.

And if you are nothing but a news geek, ANN's Ed Esposito now has his own blog Letters from the Editor. One by-now familiar complaint about all these -- no feeds, RSS or otherwise. If I can't put it in my Reader, the utility of a blog depends on my memory, which is hit or miss at best.

Jill, who noted Terra's new blog, also highlighted This Far . . . No Further, a politics blog from frequent commenter Mark Jablonski, and a new blog devoted to Cleveland's MediMart controversy.

New Akron blog

Watchdevil is steadily getting in the game. I've been in touch with blogger Alexander who has taken some friendly suggestions to heart and, among other things, enabled comments.
Coming soon -- the Cincinnati-area proprietor of Radio Free Newport is

moving to Akron

in the next week or so. He and I have been corresponding and his blog is definitely worth a look. I'll drop a follow-up post when he is actually in the area and blogging Akron.
Canton's De Magno Opere is back in business after a lull. De Magno's Michael put me on to newish Canton placeblog Canton Review who in turn put me on to a slightly older and recently quiet gender theory blog Man in Self-Arrest. MiSA is particularly interesting; here's hoping blogger Andrew gets back at it.
Speaking of quiet blogs, The Atheist Mama isn't exactly back at it, but at least has a new post up. AM is a challenging blog, but avoids much of the name-calling More evangelical Atheist than triumphalist Atheist. Anyway, Atheist Mama is another blogger I hope gets back in the game.
Finally, a little closer to home, I managed to miss announcing

Post 1000

-- this is 1001. Most folks who started around the same time I did passed the mark some time ago as we've had some significant down times here at the Pages. Nonetheless, I wanted to observe the milestone. Thanks to everyone who comments, lurks and otherwises offers encouragement. I wouldn't have made it this far without you.