Parental stress point for the week: I may need to explain this to my ten-year-old. Of course it may be an opportunity convey modern life lessons. Like, "Don't allow anyone to take your picture in a manner that you don't wish to share with the entire world." And it could be worse. If my kids were baseball fans, this would be harder to explain.

Jill appears to be making the jump to Word Press. Thanks to BFD for news about the "soft launch."

This is just inexcusable. Good fucking Christ, can't anyone have a disagreement with Jerid without turning it into a public bar brawl? Have we forgotten how to use email? No good comes of this kind of leftyblog fratricide.

I've heard that Appalachian State U. paraphernalia is selling briskly on the OSU campus as fans gear up for the Michigan game. Excellent.

I was at the Akron Zoo today and learned something frankly unbelievable. The koi at Akron Zoo are worth thousands. The largest specimen is worth $26,000. They were donated from the estate of a local man who bred and showed koi. Which actually is the most unbelievable part of it -- there are koi shows. When will we see that on A&E?

Odd sort of coincidence. When I ran the first Megan Pappada post, I noticed that a hit came from an email sent to one Laura Brod, a State Representative in Minnesota. Ms. Brod appears to be something of an up-and-coming Republican politician. Anyway, doing research for the story on Kevin Coughlin's Grieving Parents Act, I discovered that Rep. Brod sponsored Minnesota's version.

I recently celebrated a birthday. I got the usual greetings from certain institutional well wishers -- my alma mater, my doctor, charities I've supported. And 1350, Radio Free Ohio. Weird hearing from a radio station that no longer exists. Like a preview of post-apocalyptic technology going on without us.

Now here it is, your Moment of Ten: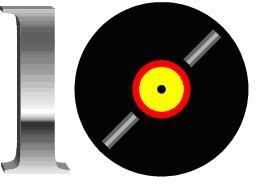 1. "Don't Worry 'Bout a Thing," Stevie Wonder
2. "Elevator," The Black Keys
3. "Anymore Time Between," Bob Mould
4. "The Gulf of Mexico," Clint Black
5. "Thorn Tree in the Garden," Derek and the Dominos
6. "On Top," The Moldy Peaches
7. "I Can't Stand It," The Velvet Underground
8. "Baby, Now That I've Found You," Alison Krauss
9. "Who Will the Next Fool Be?" Charlie Rich
10. "The Hop," A Tribe Called Quest.