My schedule is crazy and getting crazier. Just as I was settling into the class, something else has come up which is exciting and all, but presents still more time challenges. All of which is to say, finding the time to blog presents challenges.

Here's what else is on my mind.

>I plan to catch up with Top Chef Blogging this weekend. I'll post a brief catch up on two episodes ago, then blog this past week.

>"God Hates Cleveland Sports" hates winning. Or at least that's what it has felt like this summer. GHCS posted about the Cavaliers suffering the sweep in the NBA finals, then went dark. The blog came back to life to acknowledge that possibly the Indians were having a good season, and now is hitting stride as the Brown start their eighth straight rebuilding year. Anyway, the wittiest cry-in-your-beer sportsblog is back.

>This week Jill noted the Douchebag plug-in with allows a blogger to tag any obnoxious commenter. What I really need is a plug in that will detect comments from a certain url and deleting them automatically, regardless of the account the commenter is using. In Ohio this would be called the Hickman plugin. But apparently no right-of-center blogger would use it.

>Just when I think the ABJ's lefty blogger The Reverend has maxed out his unlikeability, I find out he's a Troother (also here). So now the internet real estate of one of Ohio's most-storied papers is being used to flog the theory that the Bush administration intentionally murdered thousands of Americans for political gain. John S. Knight would be so proud.

>This weekend Michael Feldman played in Canton's Palace Theater and Chrissie Hynde is playing the Akron Civic. So it's a fine weekend for both old classic theaters and the over-forty pop culture junkie set (not that I've been able to partake of either -- see above.)

>If your taste in, erm, entertainment runs a little more downmarket, this is apparently the place to be. Poster Average Jane on ProgressOhio notes that the Akron-Canton area has the state's highest concentration of topless joints. Jane speculates that this Means Something, but probably nothing we want to go bragging on.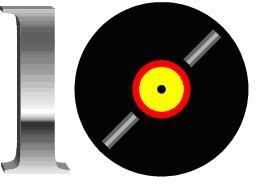 Now here it is, your Moment of Ten:

1. "Burning," Fugazi
2. "Enjoy," Bjork
3. "Darkening of the Light," Concrete Blonde
4. "Blue Moon of Kentucky," Bill Monroe
5. "The New Year," Death Cab for Cutie
6. "Everybody Needs Somebody to Love," Solomon Burke
7. "Stars," Alison Krauss
8. "Rich," Yeah Yeah Yeahs
9. "Right to Be Wrong," Joss Stone
10. "Come Away With Me," Norah Jones.