I was terribly late for a meeting in Geauga County today because the Google Maps directions kept directing me to bridges that weren't there. I vaguely recall reports of destructive floods there earlier this summer which, lemme tell ya, were not exaggerated. For my birthday my wife offered either a new flat screen monitor or a GPS. I was happy with my choice of monitor until today.

Does anyone else think Notre Dame's first-ever 0-4 start has more to do with the school's admirable refusal to water down academic requirements than problems with their coaches? Look at the Top Twenty-Five and nearly all are big conference factories. Notre Dame can maintain its integrity or win, but cannot, I suspect, do both.

At least four people have found their way to the pages by Googling "french dish coco van." No single blog-related occurrence has made me as happy in a long time.

Don't look for a post tomorrow. I really need to get back to blogging on my church blog. Sunday seems an appropriate time for that, somehow. Right now the plan is to hit that Sunday and come back here Monday night. Speaking of my side projects, I'm up for the Carnival this week, so take this as your first reminder.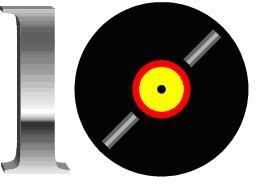 Now here it is, your Moment of Ten:

1. "Mary Ann," Jimmy Martin and the Sunny Mountain Boys
2. "Lonesome Day Blues," Bob Dylan
3. "Eternal Life," Jeff Buckley
4. "And Never Look Back," Matthew Ryan
5. "Knocked Up," Kings of Leon
6. "The Roar of the Masses Could Be Farts," The Minutemen
7. "Certain Songs," The Hold Steady'
8. "Choo Choo Ch'Boogie," Louis Jordan
9. "Turn a Square," The Shins
10. "Love Is Here to Stay," Dexter Gordon