The summer is drawing to a close and frankly I'm ready for the next chapter. The kids have had a great summer and we've had lots of fun together but I'm ready for a change. I'm also ready to be able to write up the tribulations of Ohio charter schools as they occur, something that I've been hard pressed to do lately.
Tonight was the world premier of High School Musical 2. If this means nothing to you, apparently you have no ten-year-old girl in your life.
I've finally finished repairing my sidebar from the Great Template Change Massacre. I had forgotten about the list of aggregators until Rob Hawkins, proprietor of PlanetNEO wrote to tell me of his redesign. So that is up. In addition, blogger and entrepreneur J.D. Amer has a Northeast Ohio wiki up -- NEO 2.o -- with a blogger page. It's also linked and I encourage folks to visit and enter info, blog-related or otherwise.

Interesting link to the Carnival -- Angela Stevens, a blogger out of Nebraska, plugged "politics" into a Google search for a Thursday Thirteen and the Ohio Carnival was in the top 13 results. Thanks, Angela. We'll take the love where we find it.
I've been watching Mad Men on AMC. They have an interesting ad gimmick going. During breaks, before each commercial they cut in a graphic with some bit of ad trivia superimposed over the grayscale skyscraper facade motif from the show's opening credits. Sometimes it's about advertising generally, sometimes a factoid about the commercial about to air. These, I suspect, come as a result of a premium ad buy. As networks scramble to counteract both internet advertising and the DVR effect, this could well be duplicated elsewhere, but it only really makes sense with a show about advertising.

A Baptist preacher in Califonia has responded to an IRS complaint by exhorting his parishioners to pray that God smite the group that brought the complaint -- Americans United for Separation of Church and State. Some posts you pass on because they are too easy.
Kid T has been amusing us lately with utterly random similes. In the past day she has been "cold like a mustang" and "tired like a moose." No idea.

Now here it is, your Moment of Ten:
1.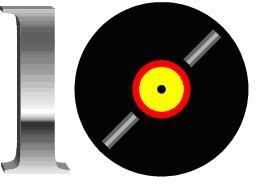 "Mayreh," Art Blakey Quintet
2. "Jessie James," Bruce Springsteen
3. "Sixteen Blue," The Replacements
4. "Beware, Brother, Beware," Louis Armstrong
5. "Verses from the Abstract," A Tribe Called Quest
6. "(Don't Go Back to) Rockville," R.E.M.
7. "Hidden Charms," Howlin' Wolf
8.
"Bring the Noise," Anthrax and Public Enemy
9. "Tennesee," Jimmy Martin and the Sunny Mountain Boys
10. "Big Day," XTC

Rap and Metal are such a natural match -- loud noise and bad attitude to appeal to hormone addled adolescents -- that they probably would have come together eventually. Still Public Enemy's collaboration with Anthraxt to remake their already-classic "Bring the Noise" catalyzed the new blend. Before Fred Durst turned rap metal into a joke, before Flavor Flav turned himself into a joke, there was "Bring the Noise." And the video was over the top.