Not having many random thoughts these days. Just one, overarching, screechingly high-volume thought: WHEN THE HELL AM I GOING TO FIND TIME TO FINISH THIS EFFING SYLLABUS!!?!?!???

And thus far, little in the way of an answer.

Meanwhile, in comments to last week's dose of Randomness, Earl asks aloud whether the songs are from my "personal stash." Indeed they are. And for the most part they are on CD's I've purchased, dinosaur that I am. And they are chosen from the first shuffle that yields not duplicate artists in the top ten. I emphasize this because #10 this week turns out the be from the album Earl mentioned in his comment. Wild coincidence.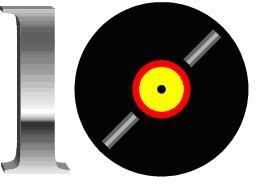 1. "Four Sticks," Led Zepplin
2. "Sweet Soul Dream," World Party
3. "Suddenly, Everything Has Changed," The Flaming Lips
4. "My Eyes (Keep Me in Trouble)," Muddy Waters
5. "Never to Be Found," Meat Puppets
6. "On the Way Home," Buffalo Springfield
7. "My Morning Scene," Jonah Smith
8. "Divorce Song," Liz Phair
9. "Days and Days," Concrete Blonde
10. "4th of July, Asbury Park (Sandy)," Bruce Springsteen and the E Street Band