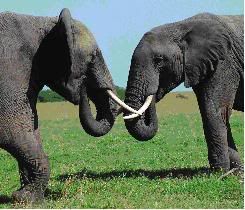 The news even filtered down to me in the basement -- the GOP sued SoS Jennifer Brunner about appointments to the SummitCo BoE, they deposed her over objection and she did her best to get the depo sealed. It all came out Friday and it's not pretty. The bottom line -- Summit Dem chief Wayne Jones was a major source of the information Brunner used in making the decisions to refuse to reappoint Alex Arshinkoff and to refuse the GOP's second pick, Brian Daley.

Surprisingly little has been written on the blogs so far, probably because few partisans can be happy with the results. The GOPpers are pretty much aligned against Alex and the lefties aren't anxious to see one of our '06 heroes in a train wreck. So far Ben has weighed in with the accurate take that Jones' actions against Arshinkoff probably raise his stock in the broader battle to remain Summit County GOP chair. Local newsers Eric Mansfield and Ed Esposito have been doing the bulk of the commentary.

So far I'm about halfway through the 169 page depo. Like I said, not pretty. I'll post the juiciest bits over the next few posts, then we can talk. Depositions aren't always nasty pitch battles between posturing attorneys, but as it happens, this one is. It doesn't help that politics is layered atop litigation, with State Sen. Tim Grendell is representing the party. Anyway, this is the first discussion of Jones' involvement in the decision not to reappoint Alex:

Mr. Jones indicated to me that there were problems at the board of elections. I had worked very closely with Mr. Williams, the director of the board of elections. He had done a very good job for me on the voting machine study in which I recruited 12 directors or deputy directors of boards of elections to assist me in reviewing the reports that came in from our experts on the security, performance, configuration, and -- of the voting machines, and the board of elections internal operations controls and procedures. Mr. Williams had actually spent numerous days in Columbus working with my office in reviewing the reports and helping me craft recommendations, and I found him to be quite knowledgeable.

I -- I volunteered to Mr. Jones that I did not -- that I hoped that the board would -- that the Democrats would not vote against Mr. Williams because I did not want to be breaking a tie vote on that. That I thought Mr. Williams had done a good job. At that point, Mr. Jones said, well, then you should not reappoint Alex Arshinkoff. And I said to him I cannot simply not reappointment him. If there's evidence, you would have to send that to me. And that was the nature of our conversation.