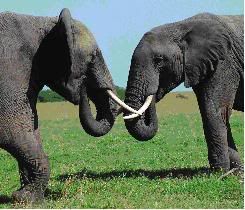 Yesterday Secretary of State Jennifer Brunner rejected local Republican boss Alex Arshinkoff's hand-picked successor for the Board of Elections. Brunner declared that former Hudson City Council President Brian Daley would not be "competent." From the ABJ:

Brunner, a Democrat, said in a letter to the county Republican Party that she received information leading her to conclude that Daley wouldn't be a ''competent'' member of the board. She referred to an October Akron Beacon Journal editorial that described Daley as a ''bully'' on Hudson council. She also pointed to information she received from Mike Moran, a Democratic Hudson City Council member, who said Daley ''tries to intimidate others with a loud voice, and sometimes threats.''
A bully who intimidates others with a loud voice and sometimes threats. Sound like anyone we know? The "competency" determination comes from statute.* Generally the party gets its pick
unless
. . .
The secretary of state shall appoint such elector, unless he has reason to believe that the elector would not be a competent member of such board. In such cases the secretary of state shall so state in writing to the chairman of such county executive committee, with the reasons therefor, and such committee may either recommend another elector or may apply for a writ of mandamus to the supreme court to compel the secretary of state to appoint the elector so recommended. In such action the burden of proof to show the qualifications of the person so recommended shall be on the committee making the recommendation. If no such recommendation is made, the secretary of state shall make the appointment.
The ABJ story says A
2
& Co. may take legal action. They appear to have a case. First off, they can challenge Brunner's determination. Second, the statute says the party gets to make another recommendation.
Instead of waiting for that recommendation, Brunner picked attorney Don Varian. I know Don and he's a good guy. He's being called an Coughlin supporter apparently because he represented Coughlin in some of the many BoE hearings. Whether he's fully on board with the Dump Alex movement isn't made clear.
*I was a bit hasty in my
earlier declaration
that the SoS has broad discretion in these appointments. I didn't read the next code section, a mistake considerably more embarrassing than a
mere misspelling.