We are in the mountains now, and to my surprise the cabin complex has wifi. That's good. And bad.

Anyway, while working on the McCain post below, I hear Prof. W, who had gone out walking calling me through the window to come and bring my camera.

Not thirty feet from out cabin, an elk was grazing:



It was hard to get a decent picture until a magpie's screeching got his attention: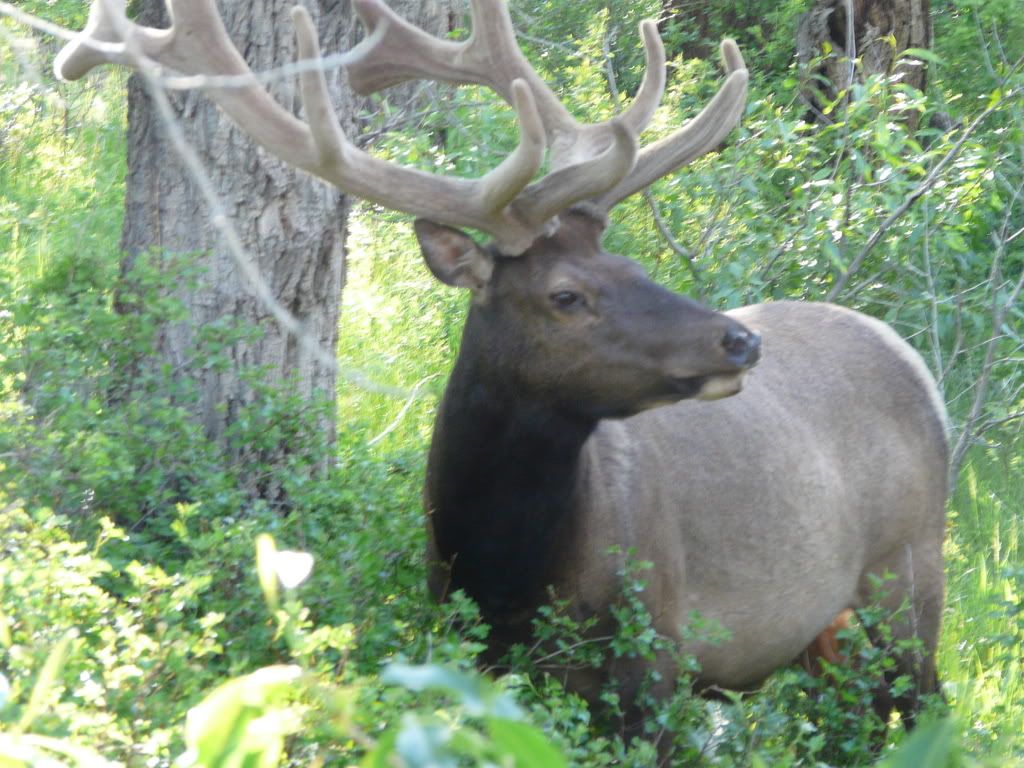 It turns out, the magpie was harassing a fox, who was slinking around and bolted once he spotted us.